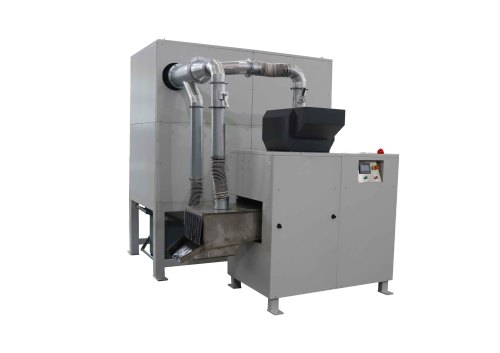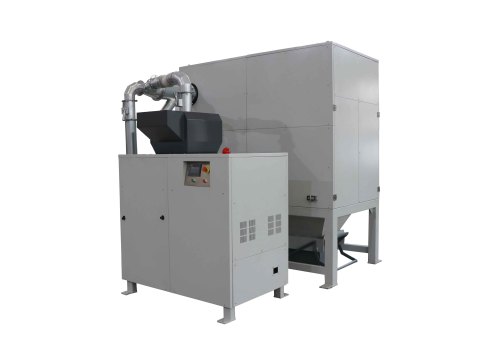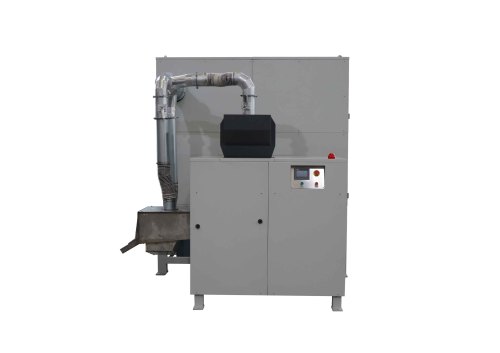 Waste laser toner cartridge shredding machine
Description
Toner Cartridges shredding machine
SUPU SPTC400 toner cartridge recycling machine,professional for waste laser toner cartridge recycling treatment based on non-explosive technology,with more than 100kg per hour working capacity and integrated construction,this machine contain high efficiency and safety design dust collection system,durable and anti-explosion shredder,smart control PLC system,to process the final discharge for mixed material and toner powder,easy control by one person and provide the safety operation.
The toner powder mixed with inert powder as a non-explosive output fraction is separated from all other mixed materials such as steel, aluminum and plastics, all of which can also be separately recovered and sold into their respective scrap markets. The inert powder can be used in production of bitumen (asphalt binder) or consigned to an inert waste landfill.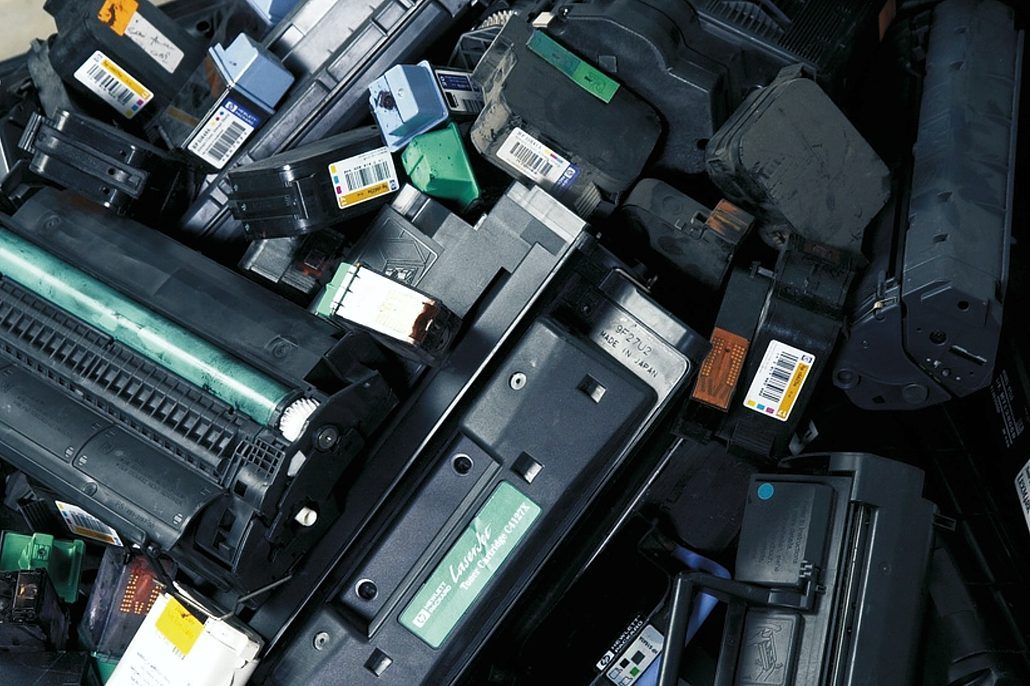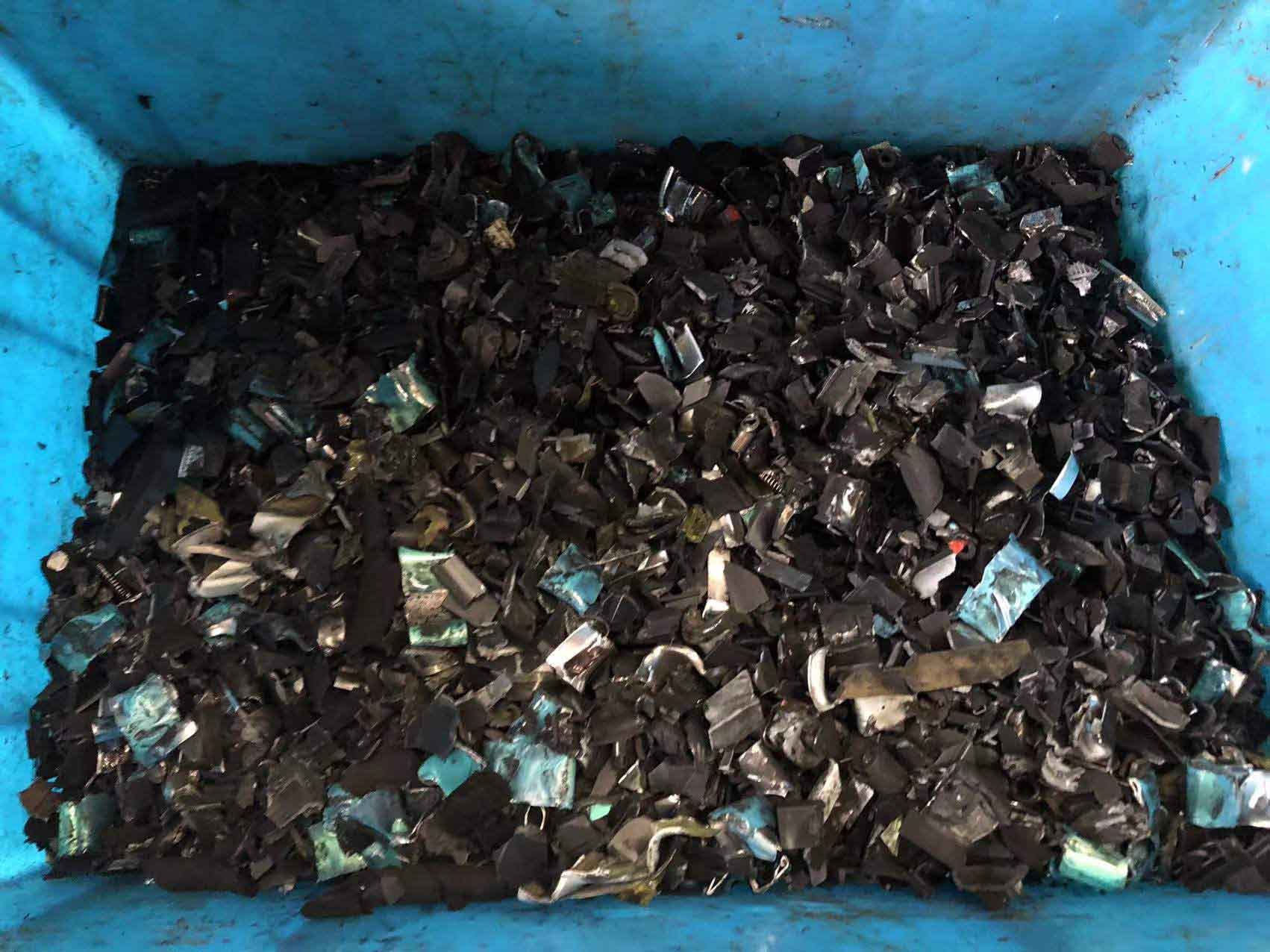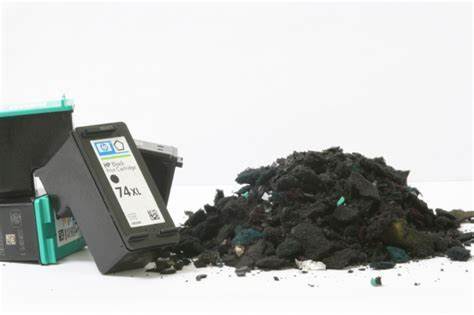 ADVANTAGES:

1.Simple collect the toner powder
2.Destroyed safety with explosion protection
3.Easy to control and safety
4.Only need two person to control this recycling line
5.Toner collection to avoid of explode and pollution when in the shredding.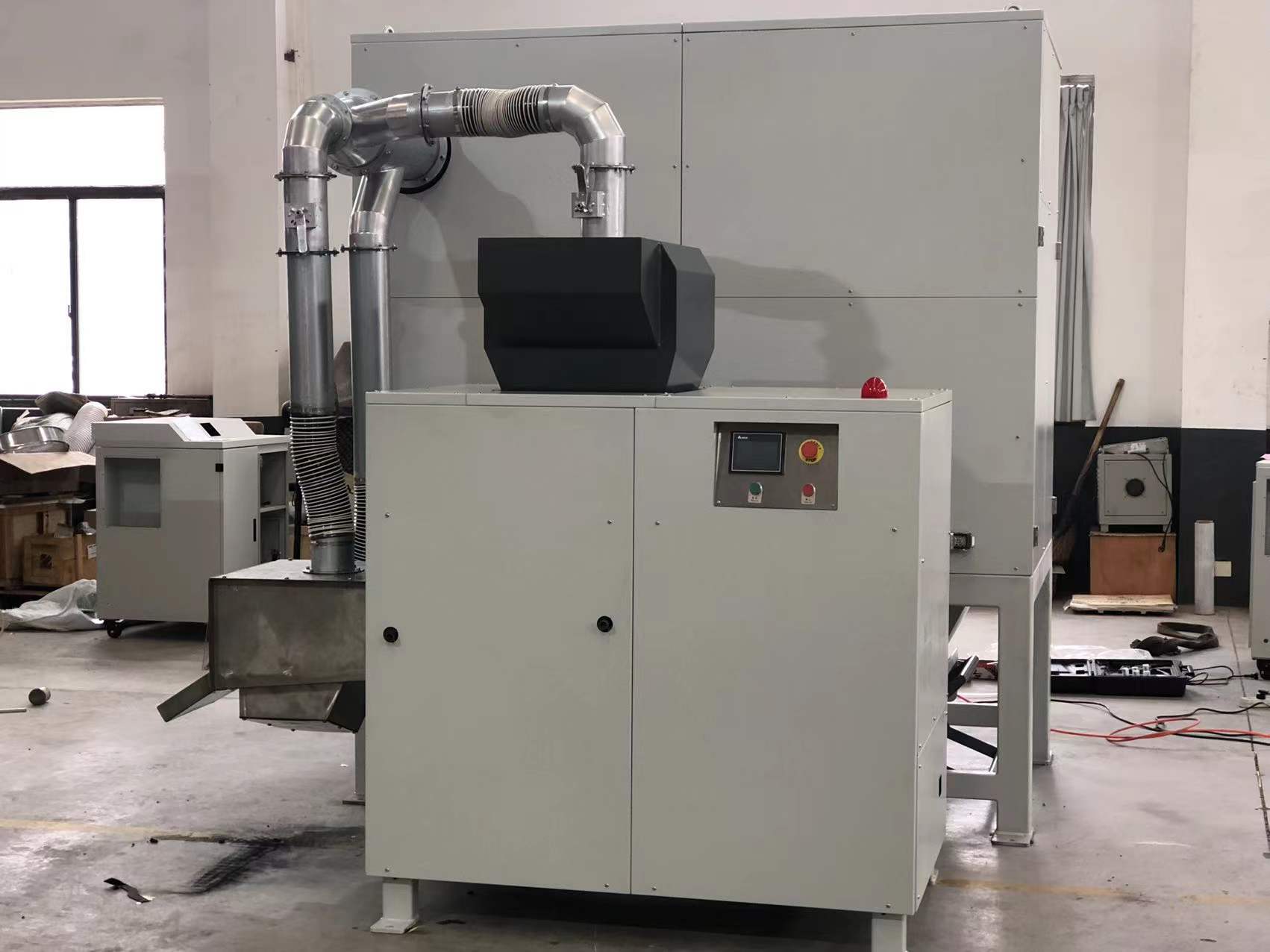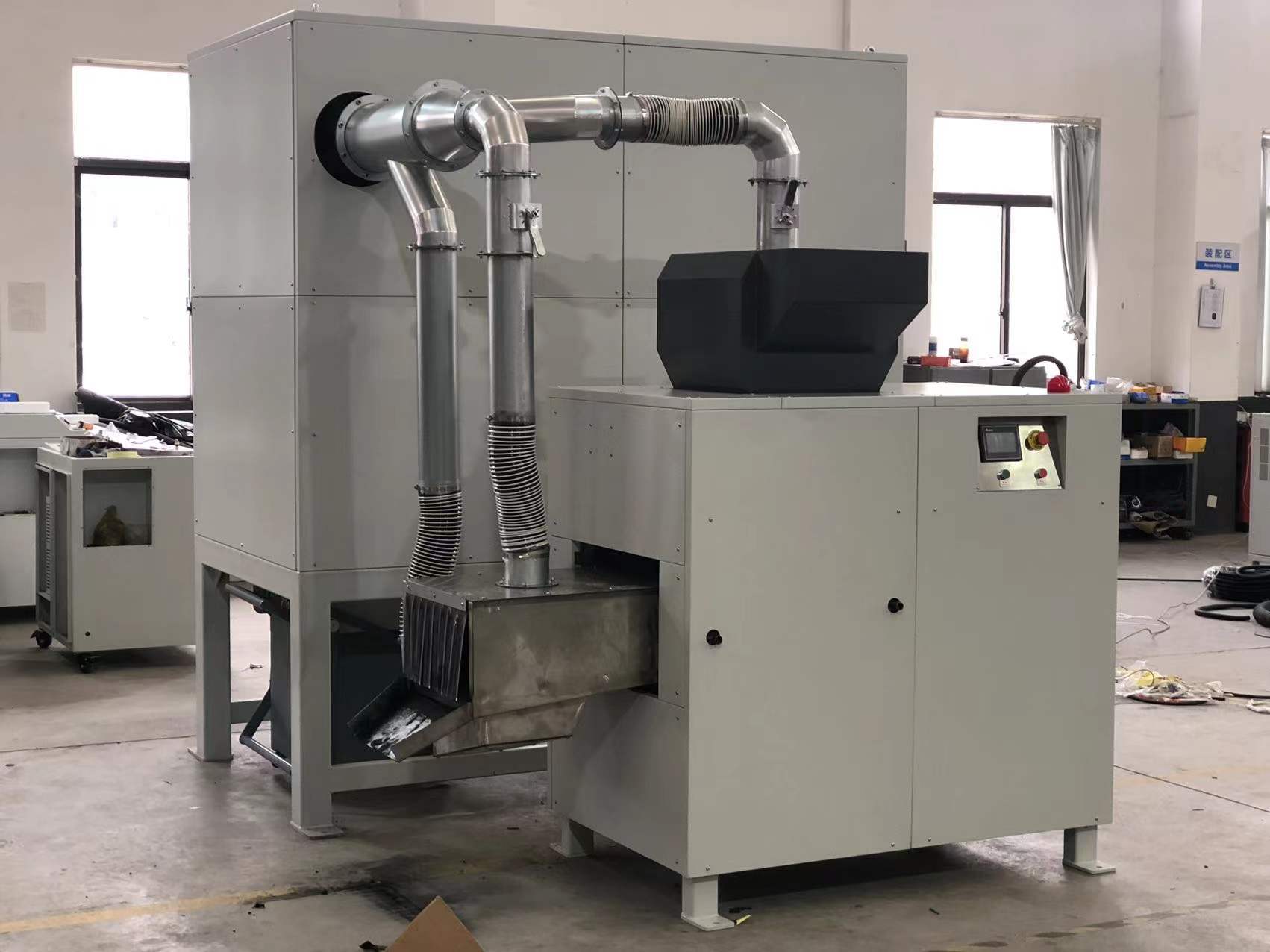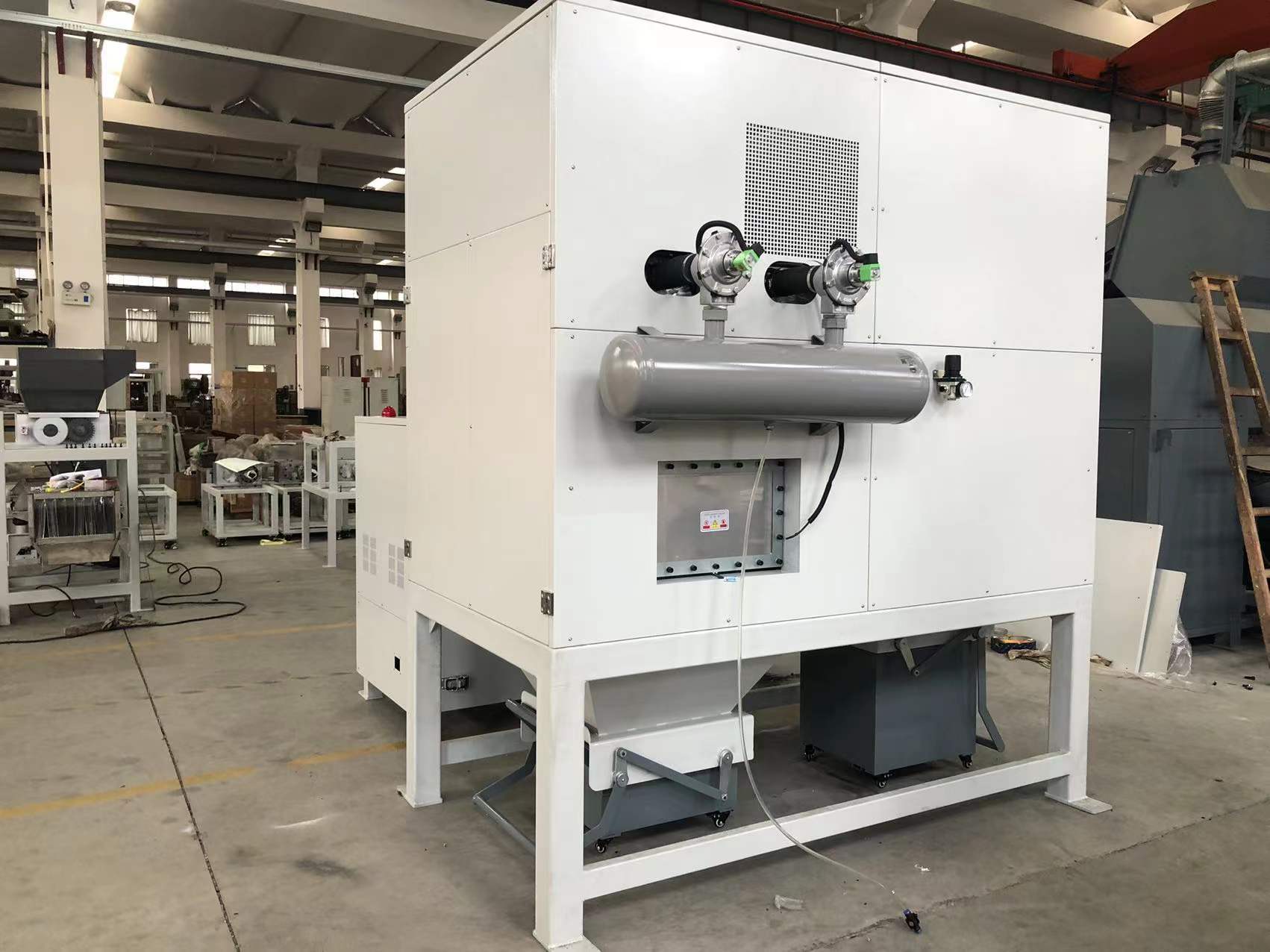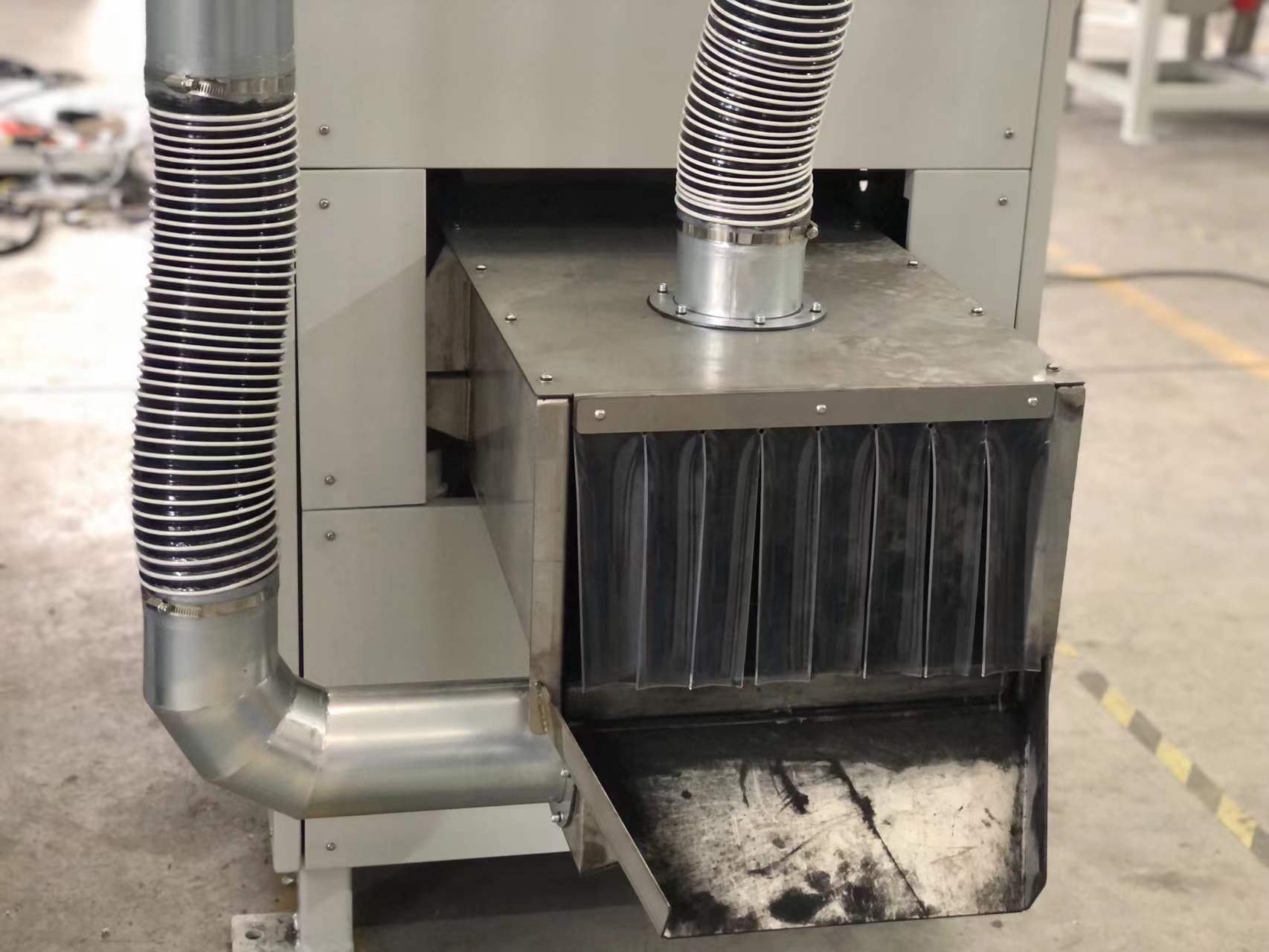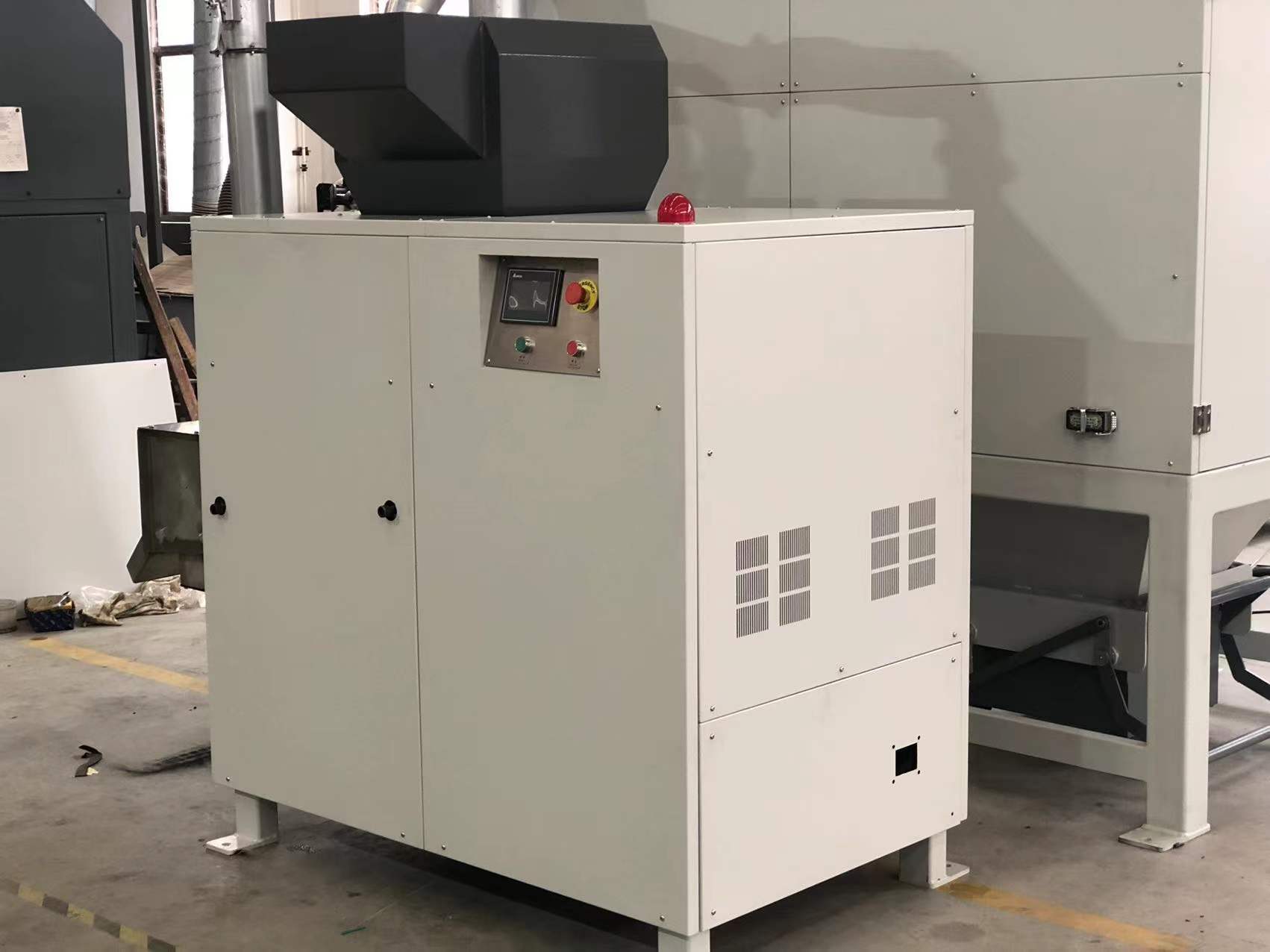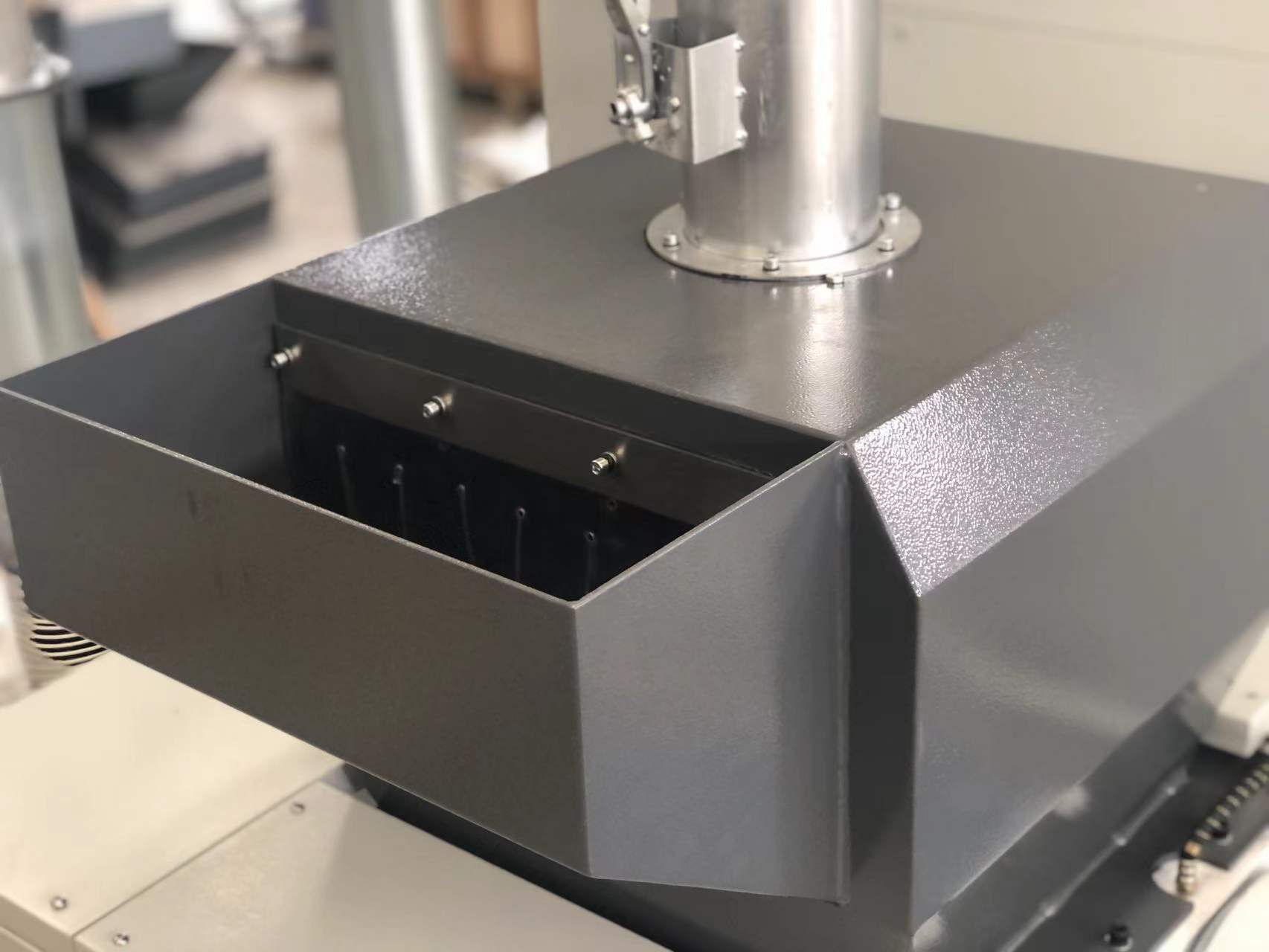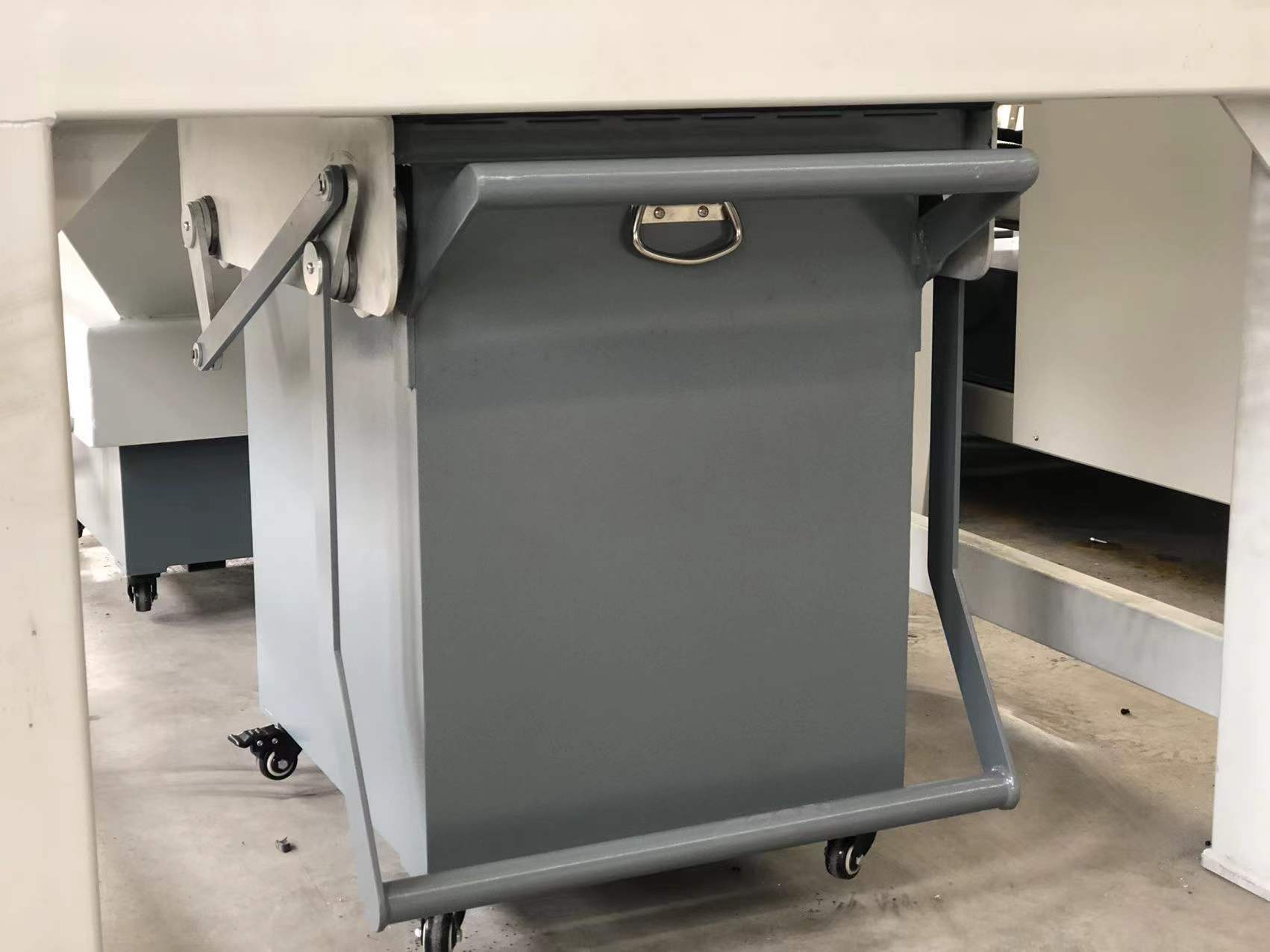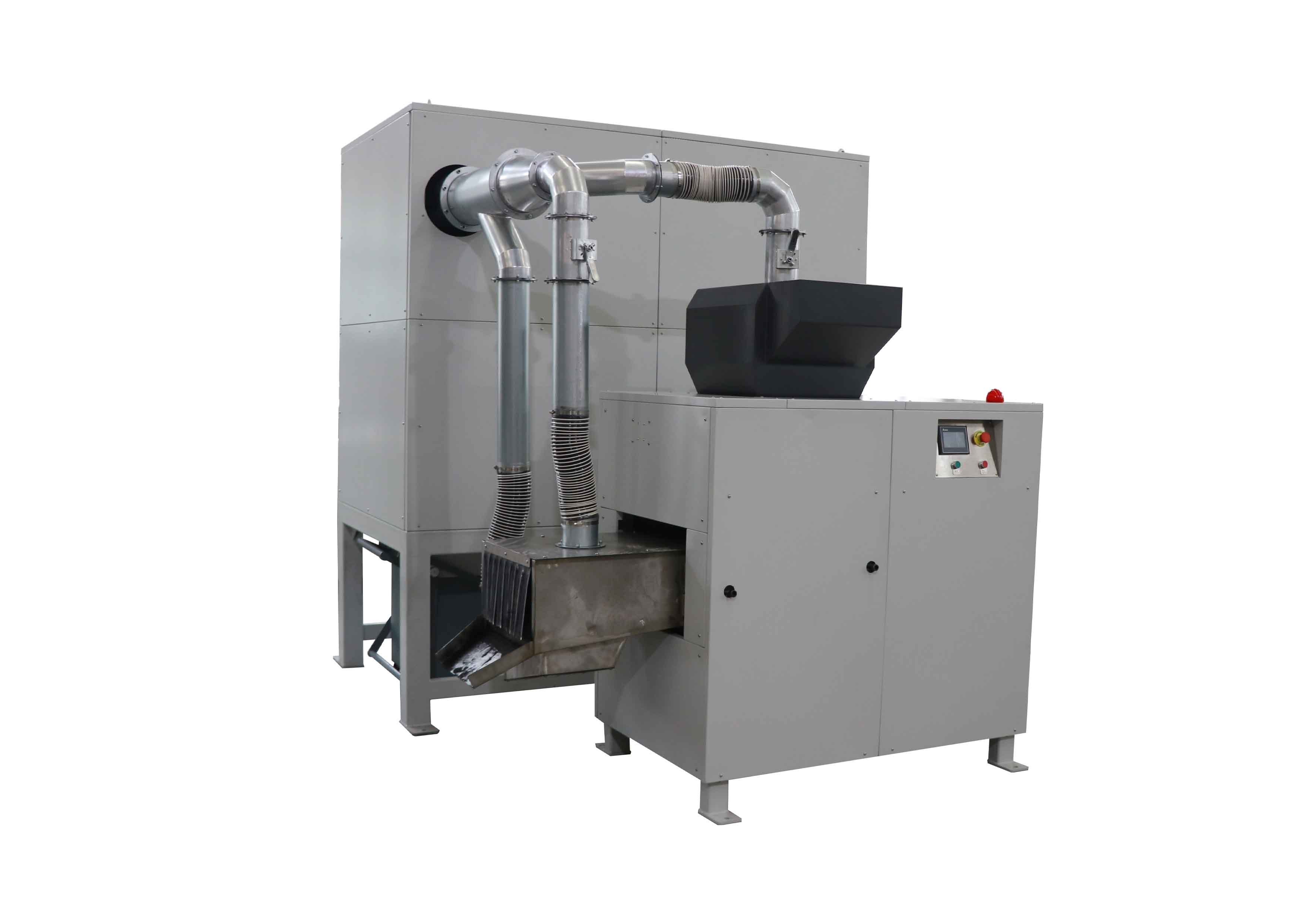 1. Feeding the toner Cartridges into the shredder,it will shred the toner cartridge and release the toner power;
2. The vibrator discharge port is used to shake and screen out materials and toner. The toner duster collection can remove 85% of toner,the final output materials will be mixed plastic,iron and aluminum。
3. Air aspiration and dust collection system will connected the whole line to keep collect all the toner powder from the shredded particle.
Model

SPTC400

Shredding materials

waste laser toner cartridge

Shredding width

400mm

Shredding capacity

more than 100kg per hour

Feeding port width

400mm

Power

10.58 KW / 380V / 50HZ

Machine size

2254(L) *2603 (W)*2480(H)mm

Final Output

Mixed plastic,aluminum,iron,

and separated toner powder
After shredding, Mixed the aluminum,iron,plastic, dust and toner powder.