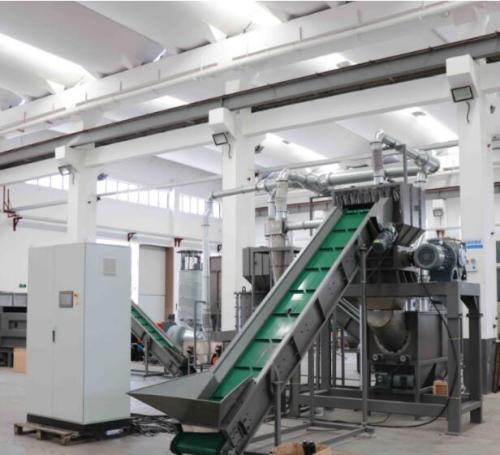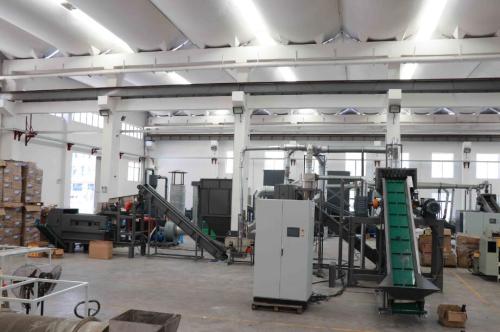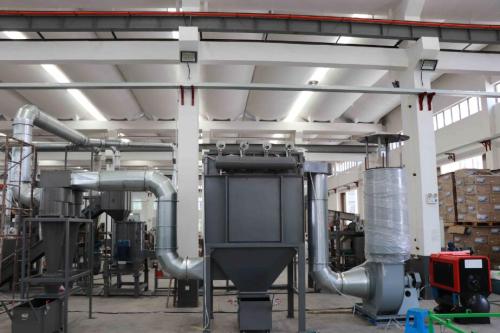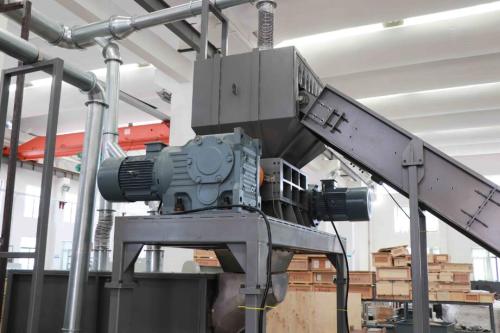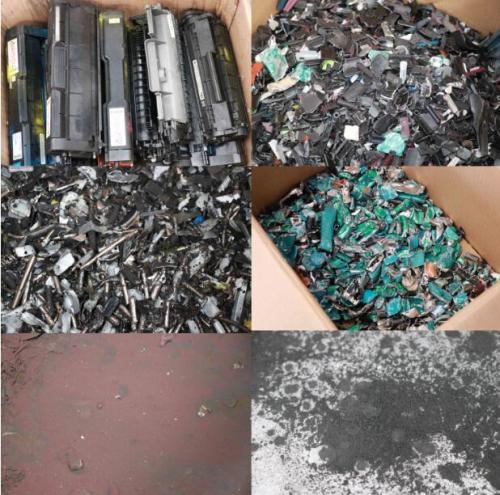 Waste toner cartridge printer Weees shredding and separation line
Description
Toner Cartridges shredding and separation solution

The stable growth of modern office equipment has also brought the corresponding toner cartridge, toner drum and other consumables at a rate of 30% per year. These non-degradable consumable materials are discarded as garbage, which not only causes resource waste, but also increasingly threatens people's living environment. Toner and toner cartridge carry or spill carbon powder particles are extremely small, not only pollute the environment, but also harmful to human respiratory system.
The toner cartridge consists of plastic, iron, magnetic, aluminums, copper, soft material and toner, usually with residual toner accounting for 10-20% of toner weight. Plastic accounts for 41% of the weight of waste gas tone. Recycling of waste toner cartridge is to separate, recycle and utilize the ferromagnetism, nonferrous metals, precious metals and organic materials, stabilize or remove harmful components by means of mechanical and physical methods, and reduce environmental pollution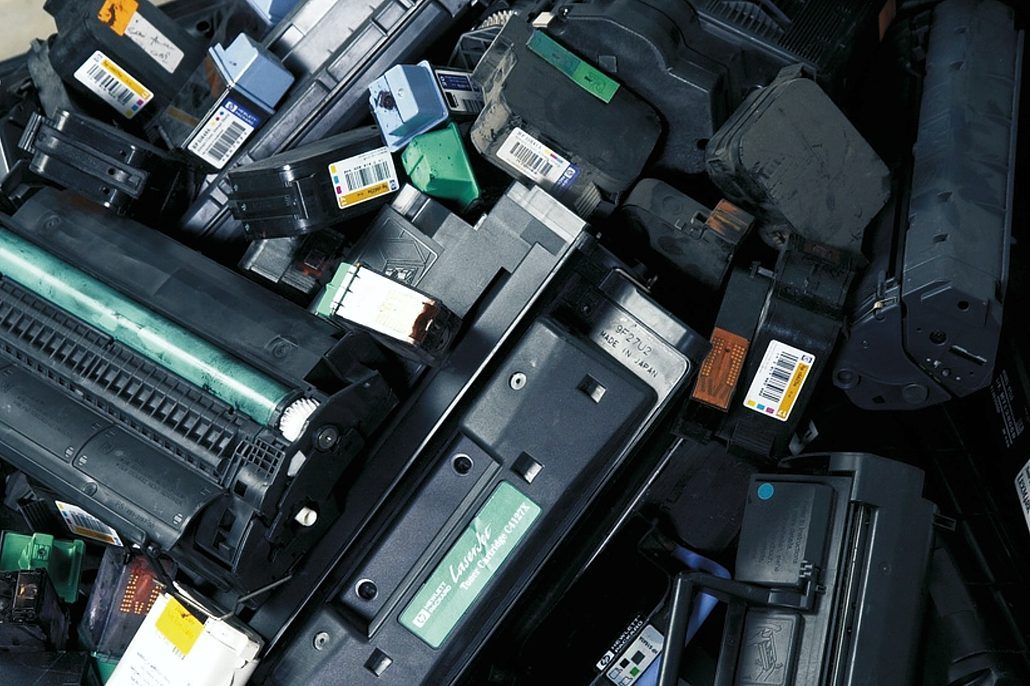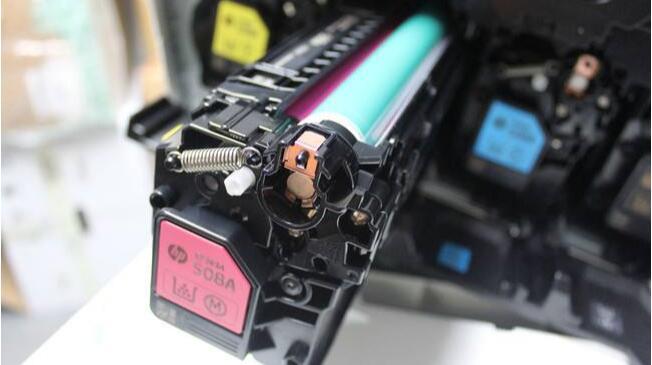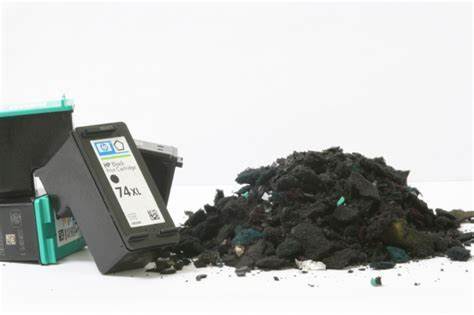 ADVANTAGES:

1.Simple collect the toner powder
2.Destroyed safety with explosion protection
3.Seperate ferrous metal and non-ferrous metals and plastics
4.Only need two person to control this recycling line
5.Toner collection to avoid of explode and pollution when in the shredding.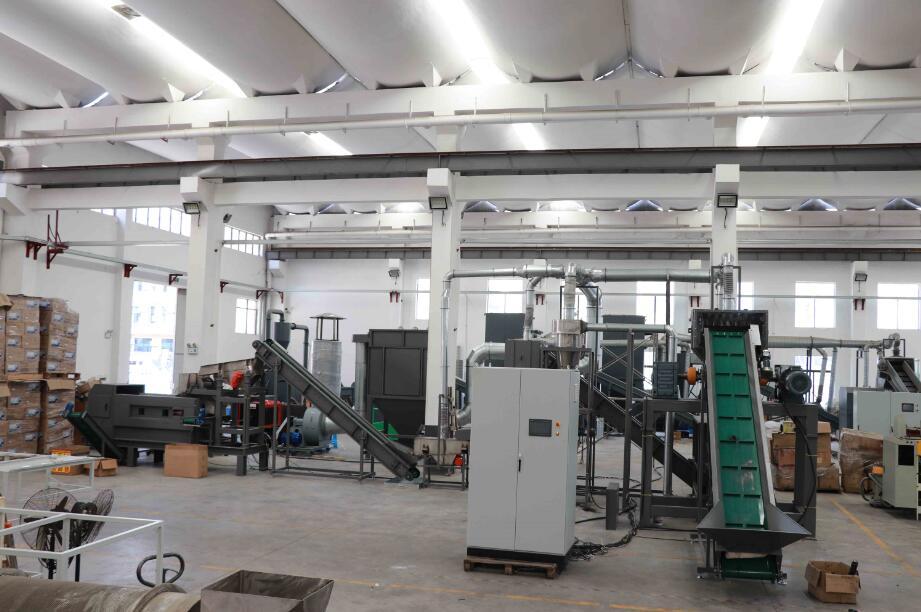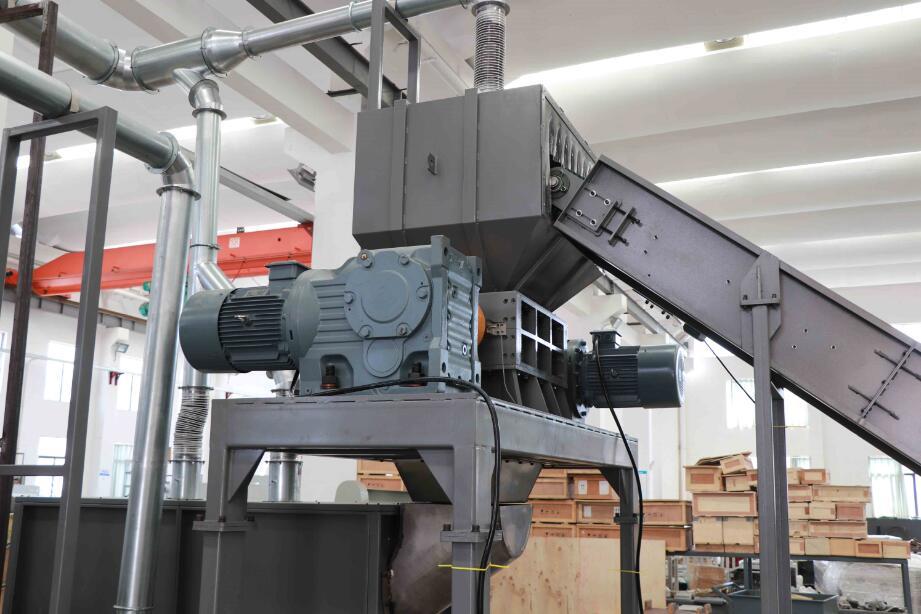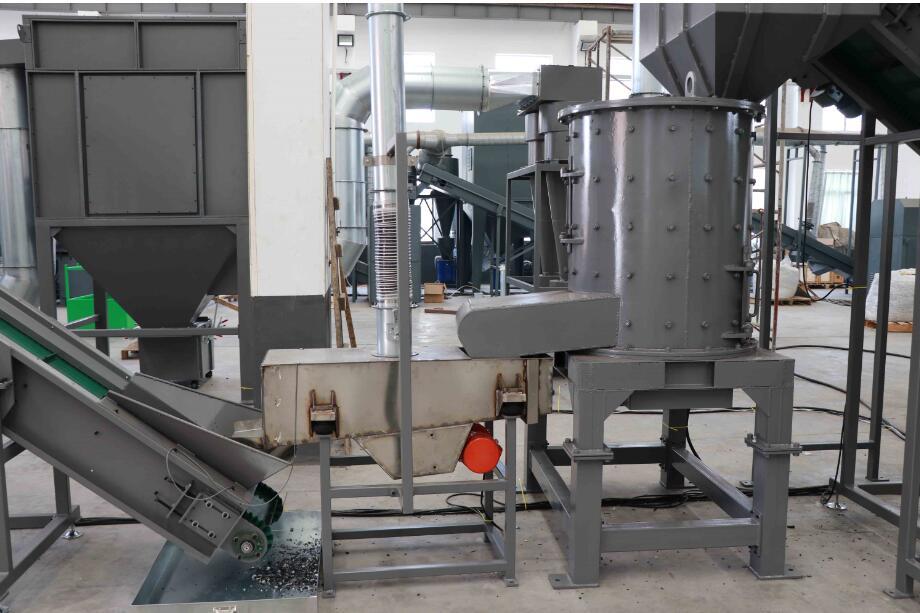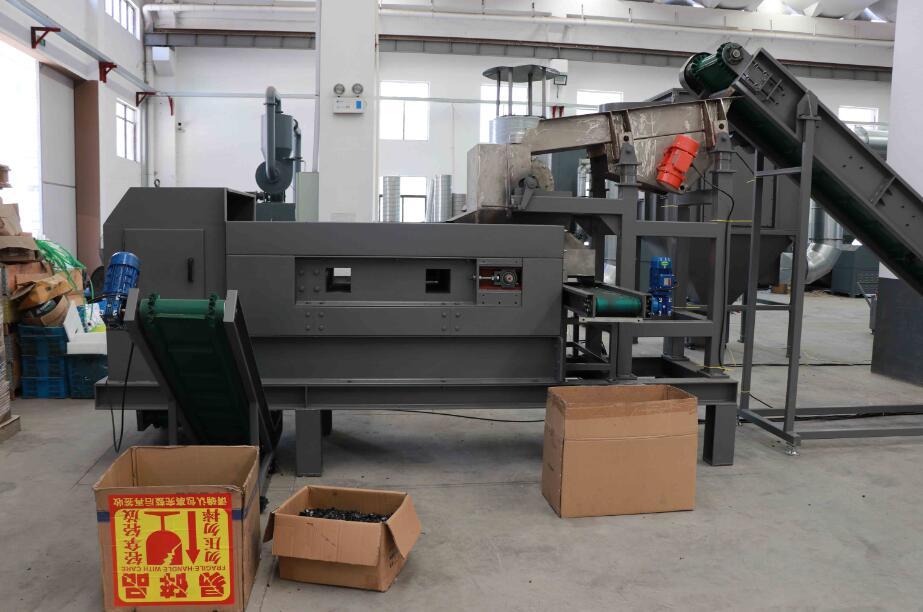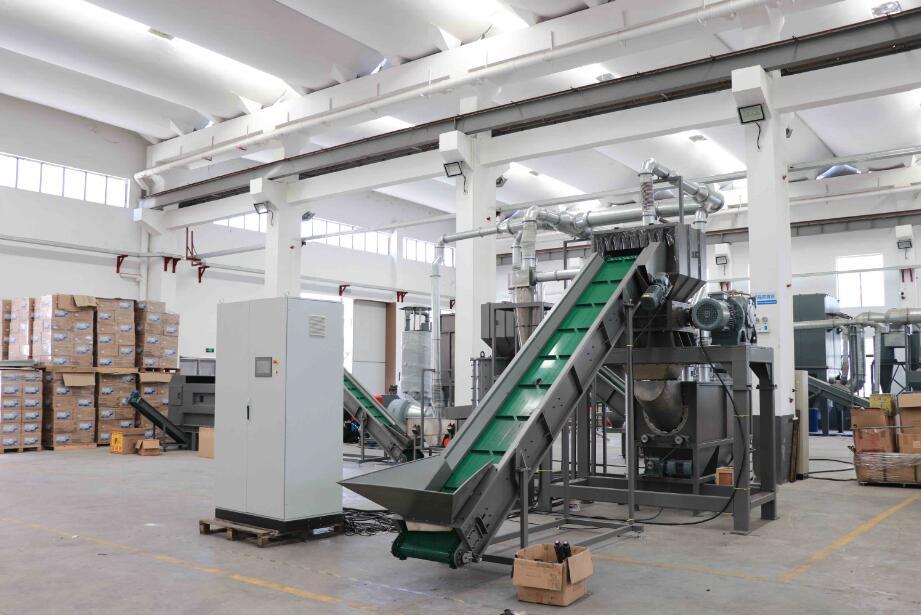 1. Feeding the toner Cartridges to the first stage shredder with variable frequency feed conveyor belt, double shafts and double motor drive can meet the requirements of continuous shredding of materials, after the shredding output size is 30mm*150mm;
2. The roller screen is used to shake and screen out materials and toner. The toner duster collection can remove 95% of toner
3. Drive the conveyor belt to send the toner cartridge fragments to the hammer mill with the output size of 20mm*80mm, and the sealed dust suction pipe shall clear up to 99.9% carbon powder and dust;
4. Iron removal screen separates iron and delivers it to the discharge bin
5. The eddy-current sorting system separates aluminum and plastics and delivers them to their respective discharge bins
6.Air aspiration and dust collection system will connected the whole line to keep collect all the toner powder from the shredded particle.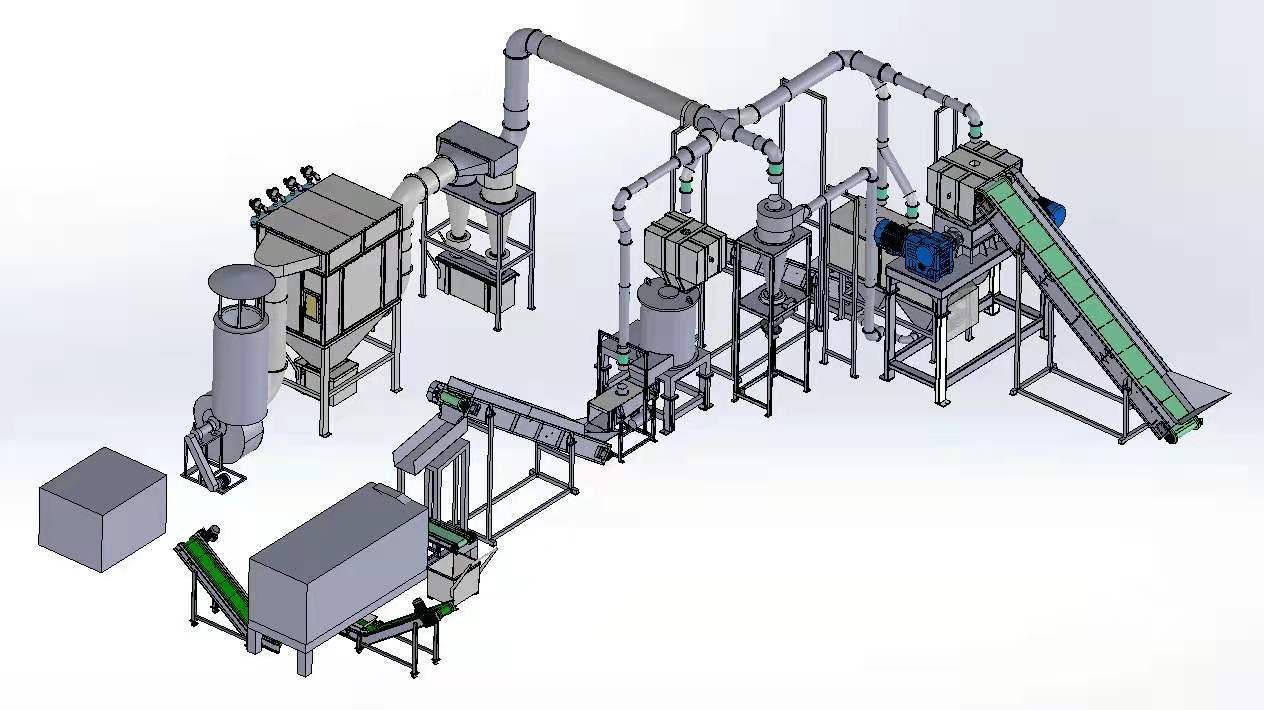 Waste toner cartridge

,

small printer

,

E Waste etc

separated plastic

,

iron

,

and aluminum

,

Collected Toner powder and dust

Iron <20*80mm

,

aluminum<20*80mm, plastic<20*80mm

Motor Power/Voltage/Frequency

15363(L)* 10175(W) * 4950 (H)mm
After shredding, Separated the aluminum,iron,plastic, dust and toner powder.