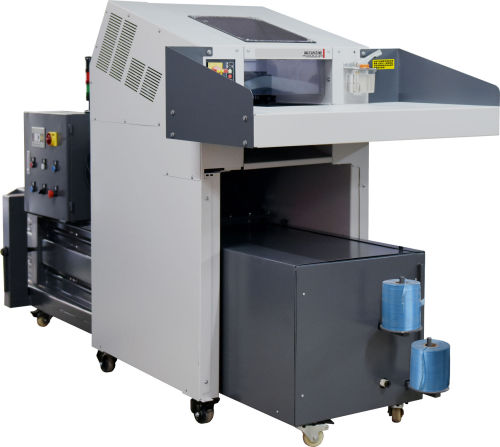 Industrial Paper shredder and hydraulic baler
Item specifics
shredder

industrial paper shredder
Baler

Industrial paper waste Hydraulic baler
Shredding size

11.8x55mm
Shredding capacity

400-550sheets /time
Shredding speed

12.8meter /hour
Shredding entry with

550mm
Baling speed

10 package /hour
Baling size

500x500mm
Description
Industrial paper shredder with hydraulic baler combination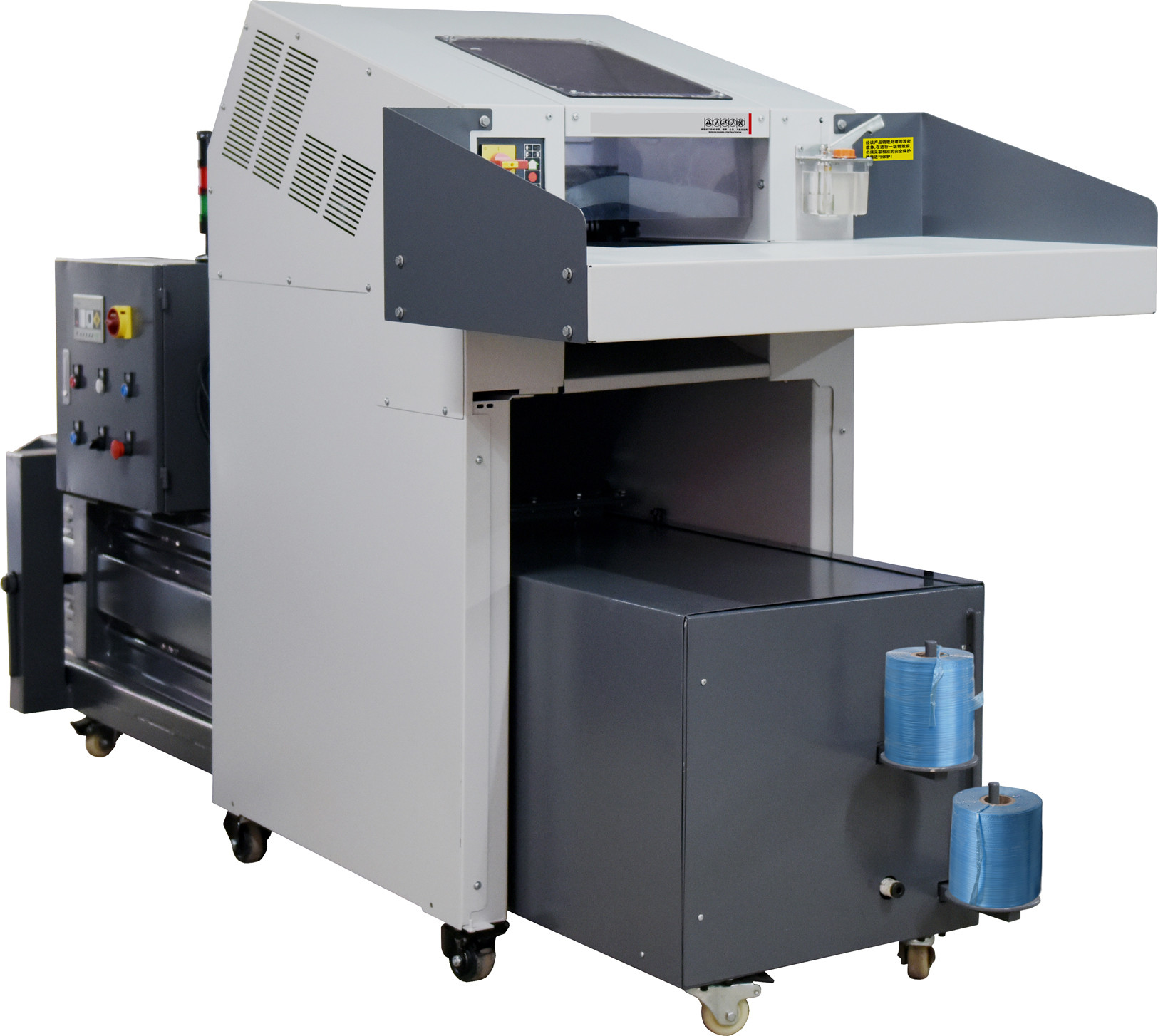 Industrial shredder for paper ,staples, paper clips, credit/store cards, CDs/DVDs, floppy disks, and USB sticks
Industrial paper waste shredder with baler combination
Crushing and packing intergrative machine can compress the scrap paper into bales automatically ,easy to storage and transport .

Punsh the bale out directly or cover a plastic bag at the exit ,then push the bale into the bags .
Applicable to department use of confidential destruction and tickets security .
Specification :
Working width :500mm
Shredding size : 11.8x55mm
Shredding capacity :400-550sheets /time
Shredder speed :12.8meter /hour

Baler dimension :500x500mm
Baler speed :10 package /hour
Baler weight :30-60kg

Security grade :3 (DIN 66-299)